Cistantubuloside C1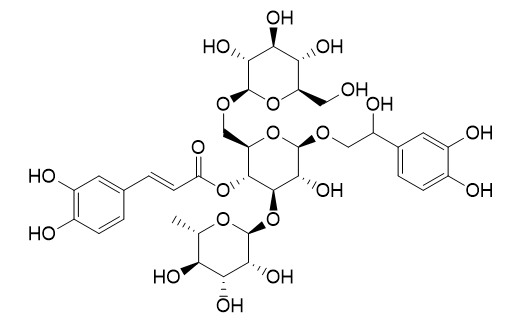 Reference standards.
Inquire / Order: manager@chemfaces.com
Technical Inquiries: service@chemfaces.com
Tel: +86-27-84237783
Fax: +86-27-84254680

Address:
1 Building, No. 83, CheCheng Rd., Wuhan Economic and Technological Development Zone, Wuhan, Hubei 430056, PRC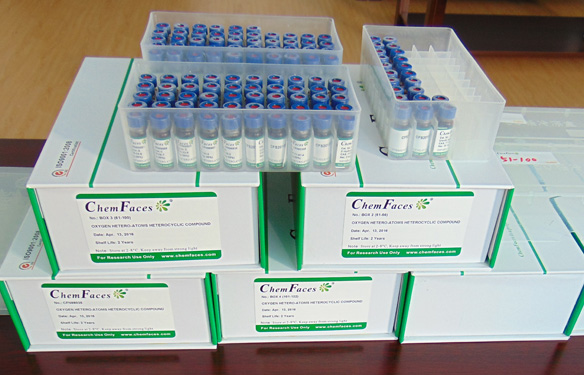 Providing storage is as stated on the product vial and the vial is kept tightly sealed, the product can be stored for up to
24 months(2-8C)
.
Wherever possible, you should prepare and use solutions on the same day. However, if you need to make up stock solutions in advance, we recommend that you store the solution as aliquots in tightly sealed vials at -20C. Generally, these will be useable for up to two weeks. Before use, and prior to opening the vial we recommend that you allow your product to equilibrate to room temperature for at least 1 hour.
Need more advice on solubility, usage and handling? Please email to: service@chemfaces.com
The packaging of the product may have turned upside down during transportation, resulting in the natural compounds adhering to the neck or cap of the vial. take the vial out of its packaging and gently shake to let the compounds fall to the bottom of the vial. for liquid products, centrifuge at 200-500 RPM to gather the liquid at the bottom of the vial. try to avoid loss or contamination during handling.
Cell Rep.2020, 32(11):108158.
Biochem Biophys Res Commun.2018, 495(1):1271-1277
Front Pharmacol.2022, 13:919230.
Braz J Med Biol Res.2021, 54(12):e11183.
Phytomedicine.2019, 61:152813
Phytomedicine.2016, 23(4):331-9
Asian J Beauty Cosmetol2016, 14(3):249-257
J Ethnopharmacol.2020, 260:112988.
J Ethnopharmacol.2019, 236:31-41
Int J Mol Sci.2021, 22(21):11447.
Nat Prod Res. 2016 Aug;30(15):1698-705.
Secoiridoids and other chemotaxonomically relevant compounds in Pedicularis: phytochemical analysis and comparison of Pedicularis rostratocapitata Crantz and Pedicularis verticillata L. from Dolomites.[Pubmed:
26828611
]
We compared the respective metabolite patterns of two Pedicularis species from Dolomites.
METHODS AND RESULTS:
Seven phenylethanoid glycosides, i.e., verbascoside (1), echinacoside (2), angoroside A (3), cistantubuloside B1 (4), wiedemannioside C (5), campneoside II (11) and Cistantubuloside C1 (12), together with several iridoid glucosides as aucubin (6), euphroside (7), monomelittoside (8), mussaenosidic acid (9) and 8-epiloganic acid (13) were identified. Pedicularis verticillata showed also the presence of greatly unexpected secoiridoids, ligustroside (14) and excelside B (15), very rare compounds in Lamiales. Both PhGs and iridoids are considered of taxonomical relevance in the Asteridae and their occurrence in Pedicularis was discussed. In particular, the exclusive presence of several compounds such as 8-epiloganic acid (13), campneoside II (11), Cistantubuloside C1 (12), ligustroside (14) and excelside B (15) in Pedicularis rostratocapitata, and angoroside A (3), cistantubuloside B1 (4) and wiedemannioside C (5) in P. verticillata could be considered specific markers for the two botanical entities.