Gelidoside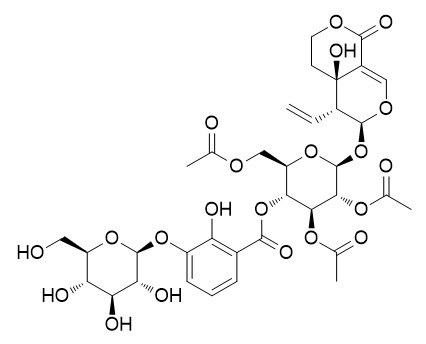 Gelidoside is a natural product from Gentiana siphonantha.
Inquire / Order: manager@chemfaces.com
Technical Inquiries: service@chemfaces.com
Tel: +86-27-84237783
Fax: +86-27-84254680

Address:
1 Building, No. 83, CheCheng Rd., Wuhan Economic and Technological Development Zone, Wuhan, Hubei 430056, PRC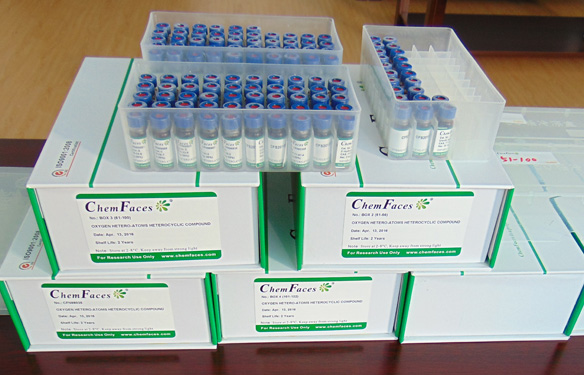 Providing storage is as stated on the product vial and the vial is kept tightly sealed, the product can be stored for up to
24 months(2-8C)
.
Wherever possible, you should prepare and use solutions on the same day. However, if you need to make up stock solutions in advance, we recommend that you store the solution as aliquots in tightly sealed vials at -20C. Generally, these will be useable for up to two weeks. Before use, and prior to opening the vial we recommend that you allow your product to equilibrate to room temperature for at least 1 hour.
Need more advice on solubility, usage and handling? Please email to: service@chemfaces.com
The packaging of the product may have turned upside down during transportation, resulting in the natural compounds adhering to the neck or cap of the vial. take the vial out of its packaging and gently shake to let the compounds fall to the bottom of the vial. for liquid products, centrifuge at 200-500 RPM to gather the liquid at the bottom of the vial. try to avoid loss or contamination during handling.
International J of Green Pharmacy2019, 13(3)
Acta Biochim Pol.2015, 62(2):253-8
Biochem Pharmacol.2017, 130:10-20
J Ethnopharmacol.2017, 206:73-77
J Enzyme Inhib Med Chem.2019, 34(1):134-143
Phytomedicine.2019, 61:152813
Jour. of Stored Pro & Postharvest Res.2016, 7(3):32-36
FASEB J.2019, 33(2):2026-2036
Molecules.2016, 21(6)
Chemistry of Plant Materials.2019, 129-136
Phytochemistry. 1997 Nov;46(6):1035-8.
Secoiridoids from Gentiana siphonantha.[Pubmed:
9396170
]

METHODS AND RESULTS:
Repeated fractionations of the methanol extract of the subterranean parts (rhizomes and roots) of Gentiana siphonantha afforded two new and five known secoiridoids, in addition to the widespread plant constituents beta-sitiosterol, daucosterol and oleanolic acid. The structures of the new acyl secoiridoid glycosides were elucidated as 6'-gentisoyl 8-epikingiside and 2'-gentisoyl Gelidoside mainly by a combination of high field NMR techniques. The known secoiridoids were identified as gentiolactone, gentiopicroside, sweroside, Gelidoside and trifloroside.
CONCLUSIONS:
None of these constituents was active against human pathogenic fungi (Candida albican, Aspergillus flavus and Trichoderma viride). The chemotaxonomic significance of the isolates is discussed briefly.