Dimethyl phthalate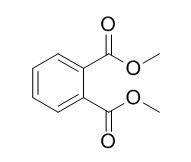 Dimethyl phthalate is an organic compound, used as an insect repellent for mosquitoes and flies.
Inquire / Order: manager@chemfaces.com
Technical Inquiries: service@chemfaces.com
Tel: +86-27-84237783
Fax: +86-27-84254680

Address:
1 Building, No. 83, CheCheng Rd., Wuhan Economic and Technological Development Zone, Wuhan, Hubei 430056, PRC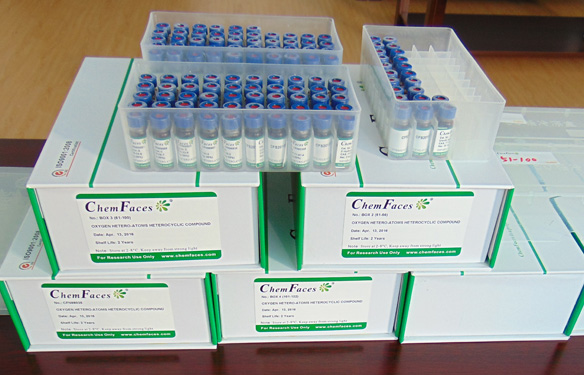 Providing storage is as stated on the product vial and the vial is kept tightly sealed, the product can be stored for up to
24 months(2-8C)
.
Wherever possible, you should prepare and use solutions on the same day. However, if you need to make up stock solutions in advance, we recommend that you store the solution as aliquots in tightly sealed vials at -20C. Generally, these will be useable for up to two weeks. Before use, and prior to opening the vial we recommend that you allow your product to equilibrate to room temperature for at least 1 hour.
Need more advice on solubility, usage and handling? Please email to: service@chemfaces.com
The packaging of the product may have turned upside down during transportation, resulting in the natural compounds adhering to the neck or cap of the vial. take the vial out of its packaging and gently shake to let the compounds fall to the bottom of the vial. for liquid products, centrifuge at 200-500 RPM to gather the liquid at the bottom of the vial. try to avoid loss or contamination during handling.
Food Funct.2021, 12(13):5892-5902.
Front Microbiol.2020, 11:583594.
Anat Rec2018, 24264
Molecules2020, 25(4):892
J Phys Chem Lett.2021, 12(7):1793-1802.
New Zealand J. Forestry Sci.2014, 44:17
Sci Rep. 2017, 12953(7)
Food Analytical Methods2020, 13,1603-1612(2020)
J Pharm Biomed Anal.2021, 196:113931.
Industrial Crops and Products2022, 186:115298
J Hazard Mater. 2014 Apr 30;271:202-9.
Degradation of dimethyl phthalate in solutions and soil slurries by persulfate at ambient temperature.[Pubmed:
24637446
]
The degradation of Dimethyl phthalate (DMP) by persulfate at ambient temperature (T=20-40°C) was investigated in aqueous solutions and soil slurries to assess the feasibility of using persulfate to remediate Dimethyl phthalate contaminated soil and groundwater.
METHODS AND RESULTS:
First, the effects of temperature, initial oxidant concentration, initial Dimethyl phthalate concentration and initial solution pH on the removal of Dimethyl phthalate and TOC were studied in aqueous solutions. The results show that persulfate at 40°C can effectively mineralize Dimethyl phthalate. Furthermore, dimethyl 4-hydroxyl phthalate, maleic acid and oxalic acid were identified as the degradation intermediates, and degradation pathways were proposed. Lastly, persulfate at 40°C was applied to remediate soil spiked with Dimethyl phthalate at ∼ 600 mg/kg. The results show that persulfate at 40°C is highly effective for the remediation of Dimethyl phthalate contaminated soil.
CONCLUSIONS:
Overall, this study provides fundamental and practical knowledge for the treatment of emerging phthalate esters (PAEs) contaminated soil and groundwater, as well as PAEs contaminated industrial wastewater, with persulfate at ambient temperature.
Eur Rev Med Pharmacol Sci. 2010 May;14(5):443-8.
Laboratory evaluation of dimethyl phthalate treated wristbands against three predominant mosquito (Diptera: Culicidae) vectors of disease.[Pubmed:
20556923
]

METHODS AND RESULTS:
The repellent efficacy of Dimethyl phthalate (DMP) treated wristband was determined against mosquitoes, viz Anopheles stephensi Liston, Aedes aegypti Linnaeus, Culex quinquefasciatus Say at two concentrations viz., 1.5 and 2.0 mg/cm2 under the laboratory conditions. DMP treated wristband had shown variable degrees of repellency impact against different mosquito species. Its offered higher reduction of man landing rate against Anopheles stephensi at both concentrations of 1.5 (81.1%) and 2.0 mg/cm2 (87.0%). 79.8% and 84.8% of protection achieved against Culex quinquefasciatus at concentrations of 1.5 and 2.0 mg/cm2, respectively. 74.4 and 86.5% of reduction of man landing rates were obtained against Aedes aegypti at concentrations of 1.5 and 2.0 mg/cm2 respectively. The reduction of man-landing rate evaluations were confirmed by t-test compared between control group and each experimental group. The t-test result shows at 1.5 (p = 0.0026; t = 19.2; df = 2) as well 2.0 mg/cm2 (p = 0.0025; t = 19.8; df = 2) are extremely significant to reduce the man vector contact.
CONCLUSIONS:
The present data suggest that DMP treated wristbands are most promising against both day and night-biting mosquitoes and significantly reducing the man-vector contact. Therefore, it could serve as a potential as means of personal protection device against insect nuisance biting and insect-borne disease when and where other kinds of personal protection measures are impossible and impracticable.
Environ Sci Pollut Res Int. 2014 May;21(10):6571-7.
Kinetic study of the removal of dimethyl phthalate from an aqueous solution using an anion exchange resin.[Pubmed:
24510529
]
Phthalate acid esters are becoming an important class of pollutants in wastewaters. This study addresses the kinetics of removal of Dimethyl phthalate (DMP) using the anion exchange resin D201-OH from an aqueous solution.
METHODS AND RESULTS:
The effects of various factors on the removal rate and efficiency were investigated. An overall initial removal rate (OIRR) law and a pseudo first-order kinetic (PFOK) model were also developed. The internal diffusion of Dimethyl phthalate within the resin phase of D201-OH is the rate-controlling step. Optimization of the particle size and pore structure of the resin D201-OH, the Dimethyl phthalate concentration, and the reaction temperature can improve the Dimethyl phthalate removal rate. The hydrolysis reaction of Dimethyl phthalate catalyzed by D201-OH indicates an overall reaction order of 1.76, a value that is between the first order and the second order. The apparent activation energy of the reaction is 34.6 kJ/mol, which is below the homogeneous alkaline hydrolysis activation energy of 44.3 kJ/mol. The OIRR law can quantify the initial removal rate under different conditions. The results also show that the theoretical Dimethyl phthalate removal efficiency predicted by the PFOK model agrees well with the experimentally determined values.
CONCLUSIONS:
Our research provides valuable insights into the primary parameters influencing the kinetic process, which enables a focused improvement in the removal or hydrolysis rate for similar processes.
J Agric Food Chem. 2015 Jan 14;63(1):75-84.
Potential toxicity of phthalic acid esters plasticizer: interaction of dimethyl phthalate with trypsin in vitro.[Pubmed:
25496445
]
Dimethyl phthalate (DMP) is widely used as a plasticizer in industrial processes and has been reported to possess potential toxicity to the human body.
METHODS AND RESULTS:
In this study, the interaction between Dimethyl phthalate and trypsin in vitro was investigated. The results of fluorescence, UV–vis, circular dichroism, and Fourier transform infrared spectra along with cyclic voltammetric measurements indicated that the remarkable fluorescence quenching and conformational changes of trypsin resulted from the formation of a Dimethyl phthalate–trypsin complex, which was driven mainly by hydrophobic interactions. The molecular docking and trypsin activity assay showed that Dimethyl phthalate primarily interacted with the catalytic triad of trypsin and led to the inhibition of trypsin activity. The dimensions of the individual trypsin molecules were found to become larger after binding with Dimethyl phthalate by atomic force microscopy imaging.
CONCLUSIONS:
This study offers a comprehensive picture of Dimethyl phthalate–trypsin interaction, which is expected to provide insights into the toxicological effect of Dimethyl phthalate.