7-O-Methyl morroniside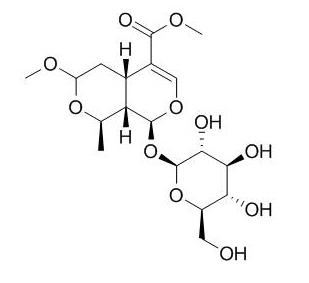 7-O-Methyl morroniside is a natural product from Lonicera morrowii.
Inquire / Order: manager@chemfaces.com
Technical Inquiries: service@chemfaces.com
Tel: +86-27-84237783
Fax: +86-27-84254680

Address:
1 Building, No. 83, CheCheng Rd., Wuhan Economic and Technological Development Zone, Wuhan, Hubei 430056, PRC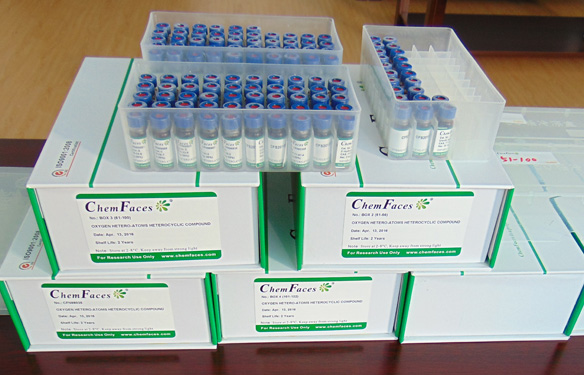 Providing storage is as stated on the product vial and the vial is kept tightly sealed, the product can be stored for up to
24 months(2-8C)
.
Wherever possible, you should prepare and use solutions on the same day. However, if you need to make up stock solutions in advance, we recommend that you store the solution as aliquots in tightly sealed vials at -20C. Generally, these will be useable for up to two weeks. Before use, and prior to opening the vial we recommend that you allow your product to equilibrate to room temperature for at least 1 hour.
Need more advice on solubility, usage and handling? Please email to: service@chemfaces.com
The packaging of the product may have turned upside down during transportation, resulting in the natural compounds adhering to the neck or cap of the vial. take the vial out of its packaging and gently shake to let the compounds fall to the bottom of the vial. for liquid products, centrifuge at 200-500 RPM to gather the liquid at the bottom of the vial. try to avoid loss or contamination during handling.
The Korea Society of Pha.2014, 300-314
International. J. of Food Properties 2017, 20:S131-S140
Plos One.2019, 15(2):e0220084
LWT-Food Science and Technology2017, 75:488-496
Sci. Rep.2015, 14-23
Sci Rep.2015, 5:13194
Phytother Res.2018, 32(12):2551-2559
Journal of Ginseng Research2019, 10.1016
Exp Neurobiol.2018, 27(3):200-209
ACS Nano.2018, 12(4):3385-3396
J Chromatogr A. 2017 Jun 30;1504:1-8.
Water-compatible micron-sized monodisperse molecularly imprinted beads for selective extraction of five iridoid glycosides from Cornus officinalis fructus.[Pubmed:
28511931
]

METHODS AND RESULTS:
An efficient, accurate and sensitive method for the determination of five iridoid glycosides (IGs) in Cornus officinalis fructus using molecularly imprinted solid phase extraction (MISPE) coupled with high performance liquid chromatography (HPLC) has been developed. Water-compatible molecularly imprinted beads (MIBs) were synthesized by precipitation polymerization, using alkenyl glycosides glucose as the hydrophilic functional monomer. Scanning electron microscopy showed that the MIBs had a narrow particle size distribution, with diameters in the range 7.5-9.3μm. The special molecular recognition by the MIBs of IGs in aqueous media was verified by static adsorption, kinetic adsorption, and selectivity experiments. The newly prepared MIBs were used as sorbents in solid phase extraction (SPE) for the selective recognition of five IGs (loganin, morroniside, loganic acid, 7-O-ethyl-morroniside and 7-O-Methyl morroniside) in Cornus officinalis fructus. When optimized, the MISPE-HPLC method had good linearity (0.02-100mgg-1), with correlation coefficient (R)≥0.994. Recoveries at three spiked levels were in the range 80.0%-94.0%.
CONCLUSIONS:
Because of its excellent specificity and hydrophilicity, SPE based on monodisperse MIBs provides a promising pretreatment strategy for the analysis of active components in natural products, especially for the quality control of traditional Chinese medicines.