1-Methoxymethyl-beta-carboline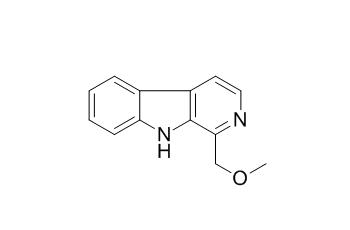 1-Methoxymethyl-beta-carboline is a natural product from Picrasma javanica.
Inquire / Order: manager@chemfaces.com
Technical Inquiries: service@chemfaces.com
Tel: +86-27-84237783
Fax: +86-27-84254680

Address:
1 Building, No. 83, CheCheng Rd., Wuhan Economic and Technological Development Zone, Wuhan, Hubei 430056, PRC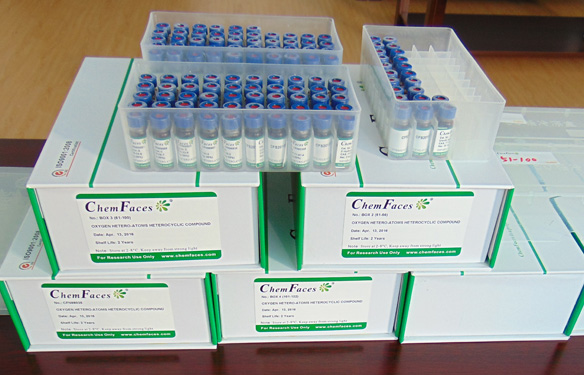 Providing storage is as stated on the product vial and the vial is kept tightly sealed, the product can be stored for up to
24 months(2-8C)
.
Wherever possible, you should prepare and use solutions on the same day. However, if you need to make up stock solutions in advance, we recommend that you store the solution as aliquots in tightly sealed vials at -20C. Generally, these will be useable for up to two weeks. Before use, and prior to opening the vial we recommend that you allow your product to equilibrate to room temperature for at least 1 hour.
Need more advice on solubility, usage and handling? Please email to: service@chemfaces.com
The packaging of the product may have turned upside down during transportation, resulting in the natural compounds adhering to the neck or cap of the vial. take the vial out of its packaging and gently shake to let the compounds fall to the bottom of the vial. for liquid products, centrifuge at 200-500 RPM to gather the liquid at the bottom of the vial. try to avoid loss or contamination during handling.
Molecules.2022, 27(19):6681.
CZECH MYCOLOGY2021, 73(1):1-19.
Molecules.2021, 26(6):1635.
ACS Omega.2021, 6(36):23460-23474.
Korean J. of Horticultural Sci. & Tech. 2017, 793-804
Journal of Food Hygiene and Safety2019, 34(5):413-420
Universite de Bordeaux2017, 2017BORD0867
Drug Des Devel Ther.2020, 14:5189-5204.
Ecol Evol.2022, 12(11):e9459.
J Med Food.2021, 24(3):209-217.
Biol Pharm Bull. 1993 Feb;16(2):103-6.
Fluorometric determination of L-tryptophan with methoxyacetaldehyde.[Pubmed:
8364442
]

METHODS AND RESULTS:
It was observed in our laboratory that methoxyacetaldehyde induced strong fluorescence with L-tryptophan in the presence of NaNO2 at pH 2.75. The reaction mixture was heated at 80 degrees C for 15 min and the fluorescence was measured at the excitation wavelength, 253 nm and the emission, 450 nm. Amino acids other than L-tryptophan did not produce fluorescence under the conditions employed. A good linear working curve was observed between 25 pmol/50 microliters and 500 pmol/50 microliters of L-tryptophan. The limit of determination for L-tryptophan was 10 pmol/50 microliters. The coefficient of variation of the measurements (n = 5) was 1.5% for 250 pmol/50 microliters of L-tryptophan. The proposed method was successfully applied to the analyses of tryptophan in a pooled human serum. Total tryptophan was determined after deproteinization with trichloroacetic acid, and free tryptophan was determined using the ultrafiltrate of a pooled human serum. Analytical recoveries of total and free tryptophan were 98.8% and 99.1%, respectively.
CONCLUSIONS:
The fluorescent products of L-tryptophan and methoxyacetaldehyde were characterized as beta-carboline and 1-Methoxymethyl-beta-carboline by the use of liquid chromatography-mass spectrometry (LC-MS) and HPLC.