Baohuoside II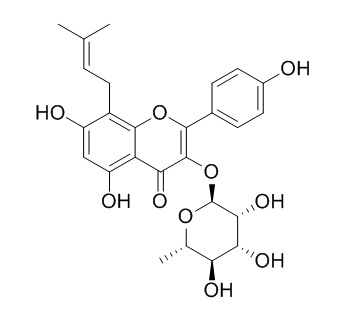 Baohuoside aglycone possesses cardioprotective effect in prevention of ischemia/ reperfusion injury and reduce the myocardial infraction, the mechnism is due to the reduction of the injury of free radicals.
Inquire / Order: manager@chemfaces.com
Technical Inquiries: service@chemfaces.com
Tel: +86-27-84237783
Fax: +86-27-84254680

Address:
1 Building, No. 83, CheCheng Rd., Wuhan Economic and Technological Development Zone, Wuhan, Hubei 430056, PRC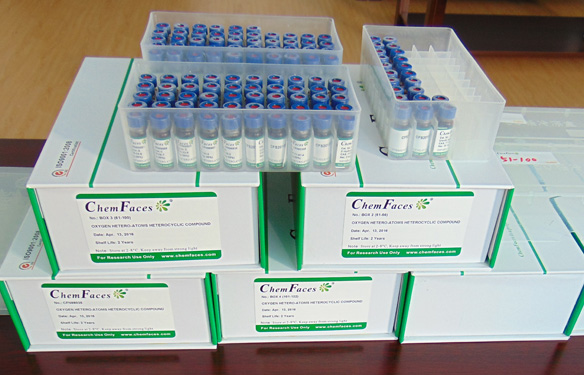 Providing storage is as stated on the product vial and the vial is kept tightly sealed, the product can be stored for up to
24 months(2-8C)
.
Wherever possible, you should prepare and use solutions on the same day. However, if you need to make up stock solutions in advance, we recommend that you store the solution as aliquots in tightly sealed vials at -20C. Generally, these will be useable for up to two weeks. Before use, and prior to opening the vial we recommend that you allow your product to equilibrate to room temperature for at least 1 hour.
Need more advice on solubility, usage and handling? Please email to: service@chemfaces.com
The packaging of the product may have turned upside down during transportation, resulting in the natural compounds adhering to the neck or cap of the vial. take the vial out of its packaging and gently shake to let the compounds fall to the bottom of the vial. for liquid products, centrifuge at 200-500 RPM to gather the liquid at the bottom of the vial. try to avoid loss or contamination during handling.
The Journal of Agromedicine and Medical Sciences2018, 4(1)
Molecules.2020, 25(3):734
Nat Prod Commun.2017, 12(5):771-778
LWT2020, 130:109535
The Korea Society of Pha.2014, 300-314
J Ethnopharmacol.2020, 260:112988.
Int J Cosmet Sci.2019, 41(1):12-20
The Japan Society for Analy. Chem.2017, 66(8):613-617
Sci Rep.2017, 7:467-479
Oxid Med Cell Longev2020, 12
J Sep Sci. 2009 Jan;32(2):275-81.
Effect of stability of internal standard on quantification of 15 flavonoids in Epimedium using CZE.[Pubmed:
19101945
]

METHODS AND RESULTS:
A CZE method was developed for the simultaneous determination of 15 flavonoids, including epimedin B, epimedin A, hexandraside F, epimedin C, icariin, sagittatoside B, sagittatoside A, hexandraside E, 2''-O-rhamnosyl icariside II, baohuoside VII, baohuoside I, caohuoside C, epimedoside C, Baohuoside II, and kaempferol-3-O-rhamnoside, in different species of Epimedium, and the effect of stability of internal standard (IS) on quantification was also investigated. As a result, rutin was not available for use as an IS because of its unstable property in sample solution, which suggested that the stability of IS both in standards and sample solution should be considered for the analysis. Using stable daidzein as IS, the analysis was performed within 35 min by using 50 mM borax buffer containing 20% ACN as a modifier (pH 10.0), while separation voltage was 25 kV and temperature was at 30 degrees C.
CONCLUSIONS:
The method was validated to be accurate, simple, and repeatable, and was successfully applied to the analysis of 36 samples from 17 species of Epimedium.