Alterlactone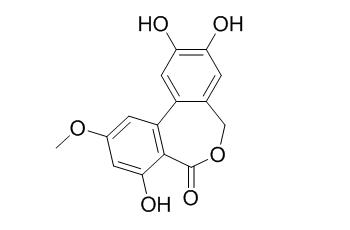 Alterlactone shows strong radical scavenging activity.
Inquire / Order: manager@chemfaces.com
Technical Inquiries: service@chemfaces.com
Tel: +86-27-84237783
Fax: +86-27-84254680

Address:
1 Building, No. 83, CheCheng Rd., Wuhan Economic and Technological Development Zone, Wuhan, Hubei 430056, PRC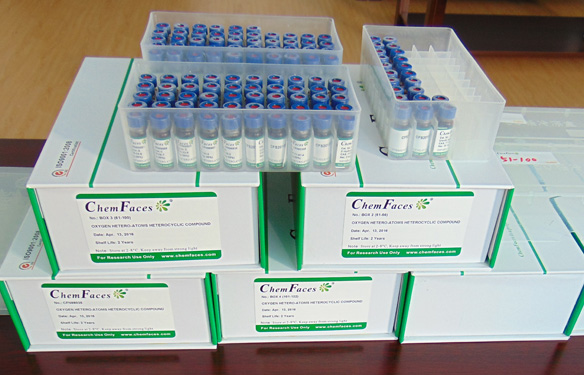 Providing storage is as stated on the product vial and the vial is kept tightly sealed, the product can be stored for up to
24 months(2-8C)
.
Wherever possible, you should prepare and use solutions on the same day. However, if you need to make up stock solutions in advance, we recommend that you store the solution as aliquots in tightly sealed vials at -20C. Generally, these will be useable for up to two weeks. Before use, and prior to opening the vial we recommend that you allow your product to equilibrate to room temperature for at least 1 hour.
Need more advice on solubility, usage and handling? Please email to: service@chemfaces.com
The packaging of the product may have turned upside down during transportation, resulting in the natural compounds adhering to the neck or cap of the vial. take the vial out of its packaging and gently shake to let the compounds fall to the bottom of the vial. for liquid products, centrifuge at 200-500 RPM to gather the liquid at the bottom of the vial. try to avoid loss or contamination during handling.
Int J Oncol.2016, 49(4):1497-504
Arch Toxicol.2017, 91(10):3225-3245
Hum Exp Toxicol.2017, 36(11):1169-1176
Mediators Inflamm.2016, 2016:7216912
US20170000760 A12016, 42740
United States Patent Application2020, 20200038363
J Pharm Biomed Anal.2019, 164:119-127
Sci Rep.2018, 8:9267
Process Biochemistry2019, 87:213-220
Phytomedicine.2019, 62:152962
Fitoterapia. 2012 Jan;83(1):209-14.
Polyketides with antimicrobial activity from the solid culture of an endolichenic fungus Ulocladium sp.[Pubmed:
22061662
]

METHODS AND RESULTS:
Two new polyketides, 7-hydroxy-3, 5-dimethyl-isochromen-1-one (1) and 6-hydroxy-8-methoxy-3a-methyl-3a,9b-dihydro-3H-furo[3,2-c]isochromene-2,5-dione (2), along with eleven known compounds, 5'-methoxy-6-methyl-biphenyl-3,4,3'-triol (3), 7-hydroxy-3-(2-hydroxy-propyl)-5-methyl-isochromen-1-one (4), rubralactone (5), isoaltenuene (6), altenuene (7), dihydroaltenuenes A (8), altenusin (9), Alterlactone (10), 6-O-methylnorlichexanthone (11), norlichexanthone (12), and griseoxanthone C (13) were isolated from the culture of the endolichenic fungus Ulocladium sp. Compound 2 was obtained as a racemate with an unprecedented chemical skeleton. The NMR data assignments for 3 and 4 were achieved for the first time. Compounds 1-13 were screened for their antimicrobial and radical scavenging activities.
CONCLUSIONS:
Compound 1 showed some antifungal activity against Candida albicans SC 5314 with IC(50) of 97.93 ± 1.12 μM. Compounds 11-13 showed strong activity against Bacillus subtilis with IC(50) in the range of 1-5 μM. Compound 12 significantly inhibited the growth of methicillin-resistant Staphylococcus aureus with IC(50) of 20.95 ± 1.56 μM. Compounds 9 and 10 showed strong radical scavenging activity in comparison with vitamin C. The plausible biosynthetic pathways for compounds 1, 2, and 4-8 were discussed.