3-Hydroxymollugin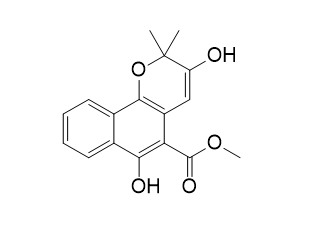 3-Hydroxymollugin are cytotoxic compounds isolated from Pentas longiflora and Rubia cordifolia.
Inquire / Order: manager@chemfaces.com
Technical Inquiries: service@chemfaces.com
Tel: +86-27-84237783
Fax: +86-27-84254680

Address:
1 Building, No. 83, CheCheng Rd., Wuhan Economic and Technological Development Zone, Wuhan, Hubei 430056, PRC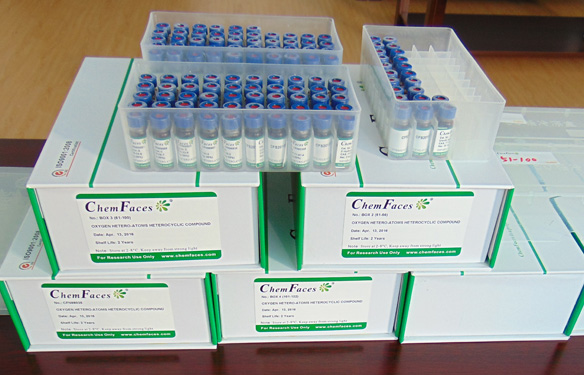 Providing storage is as stated on the product vial and the vial is kept tightly sealed, the product can be stored for up to
24 months(2-8C)
.
Wherever possible, you should prepare and use solutions on the same day. However, if you need to make up stock solutions in advance, we recommend that you store the solution as aliquots in tightly sealed vials at -20C. Generally, these will be useable for up to two weeks. Before use, and prior to opening the vial we recommend that you allow your product to equilibrate to room temperature for at least 1 hour.
Need more advice on solubility, usage and handling? Please email to: service@chemfaces.com
The packaging of the product may have turned upside down during transportation, resulting in the natural compounds adhering to the neck or cap of the vial. take the vial out of its packaging and gently shake to let the compounds fall to the bottom of the vial. for liquid products, centrifuge at 200-500 RPM to gather the liquid at the bottom of the vial. try to avoid loss or contamination during handling.
Pharmacognosy Journal2019, 11(2): 369-373
Evid Based Complement Alternat Med.2019, 2019:2135351
J Sep Sci.2019, 42(21):3352-3362
Front Endocrinol (Lausanne).2020, 11:568436.
Vietnam Journal of Science2022,64(2):69-75.
Functional Ecology2020, doi: 10.1111.
BMC Complement Altern Med.2017, 17(1):384
Dicle Tip Dergisi2020, 47(2),423-430.
Pharmacognosy Journal.2022, 14,4,327-337.
Int J Mol Sci.2021, 22(14):7324.
J Org Chem . 2010 Apr 2;75(7):2274-2280.
Synthesis of the natural products 3-hydroxymollugin and 3-methoxymollugin[Pubmed:
20201485
]
3-Hydroxymollugin 2 and 3-methoxymollugin 3 are cytotoxic compounds isolated as minor compounds from Pentas longiflora and Rubia cordifolia. Syntheses of 3-Hydroxymollugin 2 and 3-methoxymollugin 3 were developed starting from easily available 3-bromomollugin 6. Surprisingly, it was found that the reaction of 3-bromomollugin 6 with sodium methoxide in methanol resulted in the formation of 3-methoxymollugin 3 and the ring-contracted methyl isopropenylfuromollugin 7. A mechanism for this ring contraction is proposed on the basis of a pericyclic retro oxa-6pi ring-opening reaction. A second synthesis of 3-Hydroxymollugin 2 was based on epoxidation of methyl 3-(3-methylbut-2-enyl)-1,4-naphthoquinone-2-carboxylate 17 and subsequent reduction of the quinone moiety, ring transformation, and DDQ oxidation. The latter oxidation process results in 3-Hydroxymollugin 2 along with the rearranged furomollugin 4, which is a ring-contracted analogue of the natural product mollugin 1.