1-Phenyl-2-propanol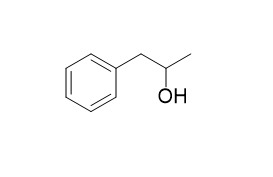 Reference standards.
Inquire / Order: manager@chemfaces.com
Technical Inquiries: service@chemfaces.com
Tel: +86-27-84237783
Fax: +86-27-84254680

Address:
1 Building, No. 83, CheCheng Rd., Wuhan Economic and Technological Development Zone, Wuhan, Hubei 430056, PRC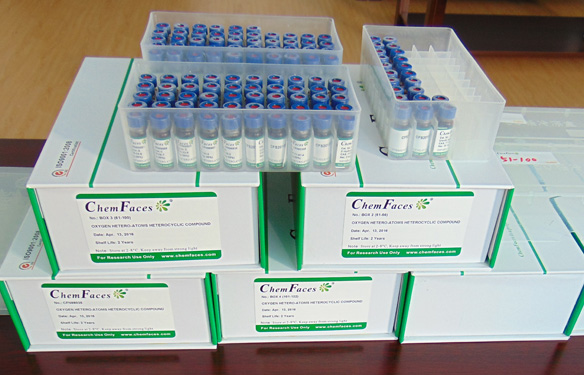 Providing storage is as stated on the product vial and the vial is kept tightly sealed, the product can be stored for up to
24 months(2-8C)
.
Wherever possible, you should prepare and use solutions on the same day. However, if you need to make up stock solutions in advance, we recommend that you store the solution as aliquots in tightly sealed vials at -20C. Generally, these will be useable for up to two weeks. Before use, and prior to opening the vial we recommend that you allow your product to equilibrate to room temperature for at least 1 hour.
Need more advice on solubility, usage and handling? Please email to: service@chemfaces.com
The packaging of the product may have turned upside down during transportation, resulting in the natural compounds adhering to the neck or cap of the vial. take the vial out of its packaging and gently shake to let the compounds fall to the bottom of the vial. for liquid products, centrifuge at 200-500 RPM to gather the liquid at the bottom of the vial. try to avoid loss or contamination during handling.
Analytical sci. & Tech2016, 186-193
Auburn University2015, 1-58
Applied Biological Chemistry2021, 64(4)
Aging (Albany NY).2021, 13(19):22867-22882.
J Ethnopharmacol.2021, 267:113615.
Acta Edulis Fungi2020, 27(02):63-76.
Evid Based Complement Alternat Med.2021, 2021:8850744.
Theranostics.2023, 13(9):3103-3116.
Curr Issues Mol Biol.2022, 44(10):5106-5116.
Sci Rep. 2017, 8207(7)
J Phys Chem A. 2006 Dec 14;110(49):13188-94.
Rotational spectra and conformational structures of 1-phenyl-2-propanol, methamphetamine, and 1-phenyl-2-propanone.[Pubmed:
17149832
]

METHODS AND RESULTS:
Microwave spectra have been recorded for 1-Phenyl-2-propanol, methamphetamine, and 1-phenyl-2-propanone from 11 to 24 GHz using a Fourier-transform microwave spectrometer. Only one spectrum from a single conformational isomer was observed for each species. The rotational transitions in the spectrum of 1-phenyl-2-propanone were split into separate transitions arising from the A- and E-torsional levels of the methyl rotor. The fit of the E-state transitions to a "high-barrier" internal rotation Hamiltonian determines V3 = 238(1) cm-1 and rotor-axis angles of thetaa = 87.7(5) degrees, thetab = 50.0(5) degrees, and thetac = 40.0(5) degrees. Ab initio optimizations (MP2/6-31G**) and single-point calculations (MP2/6-311++G**) were used to model the structures of 1-Phenyl-2-propanol, methamphetamine, and 1-phenyl-2-propanone. The lowest energy conformations of these species were found to be stabilized by weak OH-pi, NH-pi, and CH-pi hydrogen-bonding interactions.
CONCLUSIONS:
Moments of inertia, derived from the model structures, were used to assign the spectra to the lowest energy conformation of each species. A series of MP2/6-31G* partial optimizations along the internal rotation pathway were used to estimate the barrier to methyl rotation to be 355 cm-1 for 1-phenyl-2-propanone.