Viscumneoside III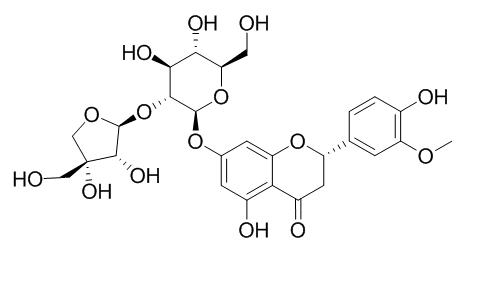 Viscumneoside III demonstrates high tyrosinase inhibition, it can be utilized in skin whitening cosmetics.
Inquire / Order: manager@chemfaces.com
Technical Inquiries: service@chemfaces.com
Tel: +86-27-84237783
Fax: +86-27-84254680

Address:
1 Building, No. 83, CheCheng Rd., Wuhan Economic and Technological Development Zone, Wuhan, Hubei 430056, PRC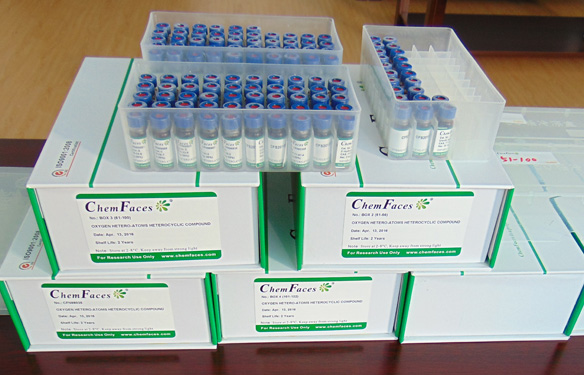 Providing storage is as stated on the product vial and the vial is kept tightly sealed, the product can be stored for up to
24 months(2-8C)
.
Wherever possible, you should prepare and use solutions on the same day. However, if you need to make up stock solutions in advance, we recommend that you store the solution as aliquots in tightly sealed vials at -20C. Generally, these will be useable for up to two weeks. Before use, and prior to opening the vial we recommend that you allow your product to equilibrate to room temperature for at least 1 hour.
Need more advice on solubility, usage and handling? Please email to: service@chemfaces.com
The packaging of the product may have turned upside down during transportation, resulting in the natural compounds adhering to the neck or cap of the vial. take the vial out of its packaging and gently shake to let the compounds fall to the bottom of the vial. for liquid products, centrifuge at 200-500 RPM to gather the liquid at the bottom of the vial. try to avoid loss or contamination during handling.
BMC Complement Altern Med.2017, 17(1):384
PLoS One.2015, 10(5):e0127060
Free Radic Biol Med.2016, 97:307-319
Acta Chromatographica2016, 29(3)
Sci Rep.2018, 8(1):12970
J Chromatogr B Analyt Technol Biomed Life Sci.2018, 1080:27-36
Phytomedicine.2019, 57:95-104
Mol Microbiol.2019, 112(1):317-332
Mol Cell.2017, 68(4):673-685
Int J Mol Sci.2018, 19(9):E2601
Chem Biodivers. 2011 Sep;8(9):1682-8.
Flavanone glycosides from viscum coloratum and their inhibitory effects on osteoclast formation.[Pubmed:
21922656
]
Two novel flavanone glycosides, homoeriodictyol 7-O-β-D-[6-(3-hydroxybutanoyl)glucopyranoside] (viscumneoside IX; 1) and homoeriodictyol 7-O-β-D-[6-(3-hydroxybutanoyl)glucopyranosyl](1→2)-β-D-glucopyranoside (viscumneoside X; 2), together with four known flavanoids, 2-homoeriodictyol 7-O-β-D-glucopyranoside (3), viscumneoside I (4), Viscumneoside III (5), and 4',5-dihydroxy-3'-methoxy-7-(2-O-α-L-rhamnopyranosyl-β-D-glucopyranosyloxy)flavanone (6) were isolated from stems and leaves of Viscum coloratum.
METHODS AND RESULTS:
Their structures were elucidated on the basis of their NMR spectra, HR-FAB-MS data, and acid hydrolysis. Inhibitory effects of the four compounds 1-4 on the formation of osteoclast-like multinucleated cells were investigated. As a result, all the four flavanoids showed significant inhibitory effects on the formation of osteoclast-like multinuclear cells even at a low concentration of 2 μg/ml. The activities of 1-4 at such a concentration exceeded or approximated to that of elcitonin, the positive control drug at a concentration of 2 U/ml, suggesting that they may be of interest for the development of new anti-osteoporosis drugs.
Korean Journal of Plant Resources, 2016,29(6):690-698.
In vitro Anti-Tyrosinase Activity of Viscumneoside III and Homoflavoyadorinin B Isolated from Korean Mistletoe (Viscum album)[Reference:
WebLink
]

METHODS AND RESULTS:
Various bioactive substances are found in mistletoe, including Viscumneoside III (1) and homoflavoyadorinin B (2), both which inhibit tyrosinase. These two compounds are mainly found in the EtOAc fraction of the mistletoe extract and demonstrate higher rates of tyrosinase inhibition than ascorbic acid, which was used as a control.
CONCLUSIONS:
Our results suggest that mistletoe extracts can be utilized in skin whitening cosmetics.