Gentisein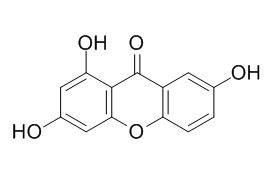 Standard reference
Inquire / Order: manager@chemfaces.com
Technical Inquiries: service@chemfaces.com
Tel: +86-27-84237783
Fax: +86-27-84254680

Address:
1 Building, No. 83, CheCheng Rd., Wuhan Economic and Technological Development Zone, Wuhan, Hubei 430056, PRC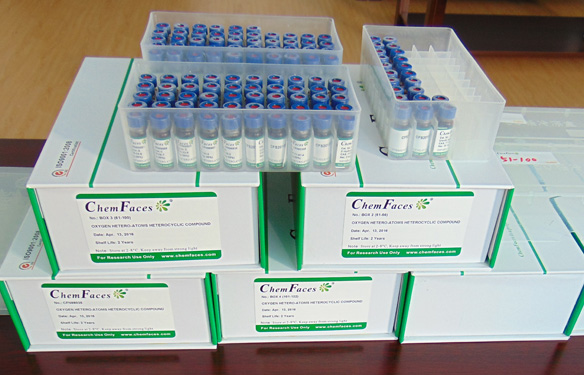 Providing storage is as stated on the product vial and the vial is kept tightly sealed, the product can be stored for up to
24 months(2-8C)
.
Wherever possible, you should prepare and use solutions on the same day. However, if you need to make up stock solutions in advance, we recommend that you store the solution as aliquots in tightly sealed vials at -20C. Generally, these will be useable for up to two weeks. Before use, and prior to opening the vial we recommend that you allow your product to equilibrate to room temperature for at least 1 hour.
Need more advice on solubility, usage and handling? Please email to: service@chemfaces.com
The packaging of the product may have turned upside down during transportation, resulting in the natural compounds adhering to the neck or cap of the vial. take the vial out of its packaging and gently shake to let the compounds fall to the bottom of the vial. for liquid products, centrifuge at 200-500 RPM to gather the liquid at the bottom of the vial. try to avoid loss or contamination during handling.
Molecules.2020, 25(3):734
Research on Crops.2017, 18(3):569
Sci Adv.2018, 4(10)
Phytomedicine.2019, 55:229-237
Antiviral Res.2013, 98(3):386-93
Phytomedicine.2019, 59:152785
Biochemistry.2018, 57(40):5886-5896
Molecules.2019, 25(1):E103
Korean J Environ Agric.2018, 37(4):260-267
Antioxidants (Basel).2020, 9(2): E119
Redox Rep. 2006;11(1):3-8.
Effect of benzophenones from Hypericum annulatum on carbon tetrachloride-induced toxicity in freshly isolated rat hepatocytes.[Pubmed:
16571270
]
Five benzophenones and a xanthone, isolated from Hypericum annulatum Moris, were investigated for their protective effect against carbon tetrachloride toxicity in isolated rat hepatocytes.
METHODS AND RESULTS:
The benzophenones and the xanthone Gentisein were administered alone (100 microM) and in combination with CCl4 (86 microM). CCl4 undergoes dehalogenation in the liver endoplasmic reticulum. This process leads to trichlormethyl radical (*CCl3) formation, initiation of lipid peroxidation, and measurable toxic effects on the hepatocytes. The levels of thiobarbituric acid reactive substances (TBARS) were assayed as an index of lipid peroxidation (LPO). Lactate dehydrogenase (LDH) leakage, cell viability and reduced glutathione (GSH) depletion were used as signs of cytotoxicity. CCl4 significantly decreased hepatocyte viability, GSH level and increased TBARS level and LDH leakage as compared to the control.
CONCLUSIONS:
Our data indicate that 2,3',5',6-tetrahydroxy-4-methoxybenzophenone, 2-O-alpha-L-arabinofuranosyl-3',5',6-trihydroxy-4-methoxybenzophenone and 2-O-alpha-L-3'-acetylarabinofuranosyl-3',5',6-trihydroxy-4-methoxybenzophenone showed weaker toxic effects compared to CCl4 and in combination showed statistically significant protection against the toxic agent.
Phytochem Anal. 2007 Jan-Feb;18(1):1-6.
Simultaneous determination of benzophenones and gentisein in Hypericum annulatum Moris by high-performance liquid chromatography.[Pubmed:
17260692
]
The content of the benzophenones, hypericophenonoside, neoannulatophenonoside, annulatophenonoside, annulatophenone, acetylannulatophenonoside and the xanthone derivative Gentisein have been determined in aerial parts, leaves, flowers and stems of Hypericum annulatum Moris.
METHODS AND RESULTS:
Extraction of samples with methanol by magnetic stirring at room temperature allowed a good recovery of analytes (from 90.70% for Gentisein to 103.81% for annulatophenonoside) and the precision of the entire procedure was < 6.05%.The mobile phase comprised methanol and 20 mm potassium dihydrogen phosphate (adjusted to a pH of 3.19 with o-phosphoric acid), and gradient elution mode was applied. The detection limits were 0.03, 0.02 and 0.001 microg/mL for hypericophenonoside, acetylannulatophenonoside and Gentisein, respectively. In contrast to leaves, flowers showed a tendency towards higher contents of Gentisein (9.35 +/- 0.07 mg/g) and neoannulatophenonoside (4.72 +/- 0.04 mg/g) than the other parts assayed.
Nat Prod Commun. 2009 Jun;4(6):803-8.
Globulixanthone F, a new polyoxygenated xanthone with an isoprenoid group and two antimicrobial biflavonoids from the stem bark of Symphonia globulifera.[Pubmed:
19634326
]

METHODS AND RESULTS:
Bioassay-guided fractionation of the stem bark of Symphonia globulifera has yielded three known xanthones, ugaxanthone (1), mbarraxanthone (2) and Gentisein (3), two biflavonoid derivatives named GB2 (4) and manniflavanone GB3 (5), and one new polyoxygenated xanthone with an isoprenoid group, named globulixanthone F (6). The structures of these compounds were elucidated by means of spectroscopic methods.
CONCLUSIONS:
The spectral data of 1 and 2 are reported here for the first time, as well as the antimicrobial activity of globulixanthone F against a range of microorganisms. We also report the total synthesis of the xanthone skeleton.