Crenatine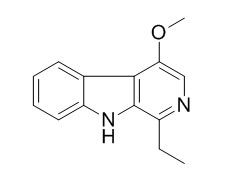 Crenatine possesses antibacterial activity, it is more effective against Gram-positive than Gram-negative bacteria.
Inquire / Order: manager@chemfaces.com
Technical Inquiries: service@chemfaces.com
Tel: +86-27-84237783
Fax: +86-27-84254680

Address:
1 Building, No. 83, CheCheng Rd., Wuhan Economic and Technological Development Zone, Wuhan, Hubei 430056, PRC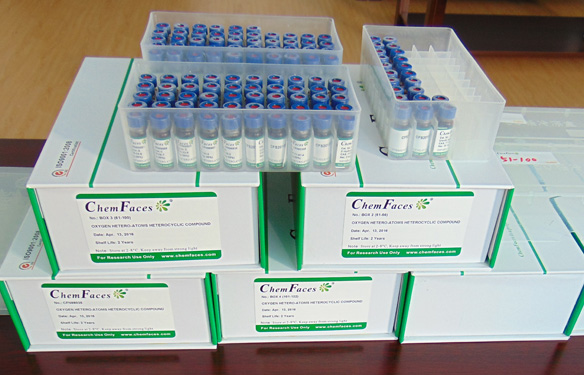 Providing storage is as stated on the product vial and the vial is kept tightly sealed, the product can be stored for up to
24 months(2-8C)
.
Wherever possible, you should prepare and use solutions on the same day. However, if you need to make up stock solutions in advance, we recommend that you store the solution as aliquots in tightly sealed vials at -20C. Generally, these will be useable for up to two weeks. Before use, and prior to opening the vial we recommend that you allow your product to equilibrate to room temperature for at least 1 hour.
Need more advice on solubility, usage and handling? Please email to: service@chemfaces.com
The packaging of the product may have turned upside down during transportation, resulting in the natural compounds adhering to the neck or cap of the vial. take the vial out of its packaging and gently shake to let the compounds fall to the bottom of the vial. for liquid products, centrifuge at 200-500 RPM to gather the liquid at the bottom of the vial. try to avoid loss or contamination during handling.
BMC Complement Altern Med.2018, 18(1):221
Drug Invention Today2019, 12(6):1303-1306
Korean Journal of Pharmacognosy.2019, 50(1):65-71
Nutrients.2018, 10(7)
J Biomed Sci.2020, 27(1):60.
Food Chem.2019, 274:345-350
J Chromatogr B Analyt Technol Biomed Life Sci.2022, 1203:123307.
Food Chem.2021, 360:130063.
Biochem Biophys Res Commun.2020, 527(4):889-895.
Asian Journal of Chemistry2014, 26(22):7811-7816
Phytotherapy Research. 1995 February; 9(1):69–71.
Antimicrobial activity of crenatine, an alkaloid synthesized from indole.[Reference:
WebLink
]

METHODS AND RESULTS:
Synthesized Crenatine, a B-carboline alkaloid previously isolated from Quassia undulata (Guill & Perr) D. Dietr (Simaroubaceae) is shown to possess antibacterial but no antifungal activity. The activity was tested in vitro against seven Gram-positive, ten Gram-negative bacteria and a yeast at a concentration of 1 mg/mL.
CONCLUSIONS:
The compound was found to be more effective against Gram-positive than Gram-negative bacteria.
Chemical & pharmaceutical bulletin.1991 Aug 25;39(9):2189-2195.
Synthetic Studies of Indoles and Related Compounds. XXVII. A New Synthesis of Crenatine from Ethyl Indole-2-carboxylate[Reference:
WebLink
]

METHODS AND RESULTS:
Crenatine (1a), which is a member of a new class of β-carboline alkaloids having an oxygen functionality at the 4-position, was synthesized starting from ethyl 1-benzylindole-2-carboxylate (12a) via cyclization of an elaborated C_2-subsitituent to the 3-position of the indole nucleus and aluminum chloride-catalyzed debenzylation of the protected indolic nitrogen.
CONCLUSIONS:
1-Ethyl-4-hydroxy-9-methyl-β-carboline (26b), a positional isomer of Crenatine with regard to the methyl group, was also synthesized through the same methodology.