Corymboside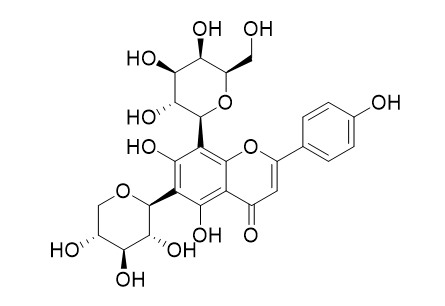 Anti-inflammatory.
Corymboside has been detected, but not quantified in, cereals and cereal products and wheats. This could make corymboside a potential biomarker for the consumption of these foods.
Inquire / Order: manager@chemfaces.com
Technical Inquiries: service@chemfaces.com
Tel: +86-27-84237783
Fax: +86-27-84254680

Address:
1 Building, No. 83, CheCheng Rd., Wuhan Economic and Technological Development Zone, Wuhan, Hubei 430056, PRC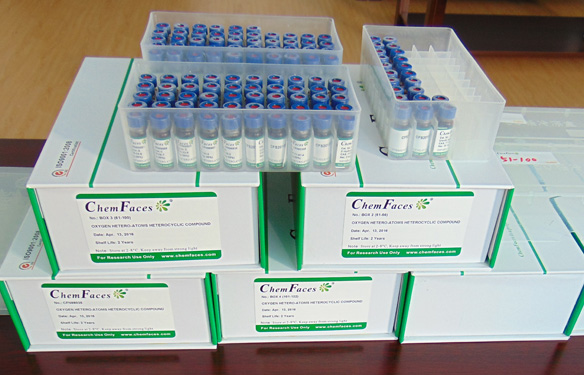 Providing storage is as stated on the product vial and the vial is kept tightly sealed, the product can be stored for up to
24 months(2-8C)
.
Wherever possible, you should prepare and use solutions on the same day. However, if you need to make up stock solutions in advance, we recommend that you store the solution as aliquots in tightly sealed vials at -20C. Generally, these will be useable for up to two weeks. Before use, and prior to opening the vial we recommend that you allow your product to equilibrate to room temperature for at least 1 hour.
Need more advice on solubility, usage and handling? Please email to: service@chemfaces.com
The packaging of the product may have turned upside down during transportation, resulting in the natural compounds adhering to the neck or cap of the vial. take the vial out of its packaging and gently shake to let the compounds fall to the bottom of the vial. for liquid products, centrifuge at 200-500 RPM to gather the liquid at the bottom of the vial. try to avoid loss or contamination during handling.
Plant Archives2020, 2(1),2929-2934
Journal of Apicultural Research2021, 60(1)
J Nutr Biochem.2022, 107:109064.
South African J of Plant&Soil2018, 29-32
Biomolecules.2023, 13(2):227.
Phytomedicine.2019, 57:95-104
Korean J. Food Sci. & Technol.2022, 54(2):241-246
Appl. Sci.2020, 10(8),2804
Life Sci.2023, 317:121458.
Foods.2022, 12(1):136.
J Pharm Pharmacol . 2000 Mar;52(3):347-52.
Chemical characterization and biological activity of Macfadyena unguis-cati (Bignoniaceae)[Pubmed:
10757425
]
Macfadyena unguis-cati (L.) has been widely used in folk medicine as an anti-inflammatory, antimalarial and antivenereal. The purpose of this study was to chemically characterize the main plant components, and to evaluate the biological properties of some of the fractions derived from leaves (MACb) and liana (MACa) of this plant. Chemical characterization allowed the identification of the compounds Corymboside, vicenin-2, quercitrin, chlorogenic acid, isochlorogenic acid, lupeol, beta-sitosterol, beta-sitosterylglucoside, allantoin and lapachol. The biological screening of fractions and/or purified substances derived from fractions revealed antitumoral and antitrypanosomal activities in fractions MACa/lapachol and MACb/MACb21, respectively. The anti-lipoxygenase and anti-cyclooxygenase effect seen in fractions MACa and MACb showed a partial correlation with the anti-inflammatory property attributed to this plant.
Phytochemistry Volume 18, Issue 11, 1979, Pages 1899-1900
Corymboside, nouvelle di-C-glycosylflavone des racines de Carlina corymbosa[Reference:
WebLink
]
Corymboside, a new di-C-glycosylflavone from Carlina corymbosa roots, was shown to be 6-C-α-l-arabinopyranosyl-8-C-β-d-galactopyranosylapigenin by MS, CD, 1H and 13C NMR.