GL3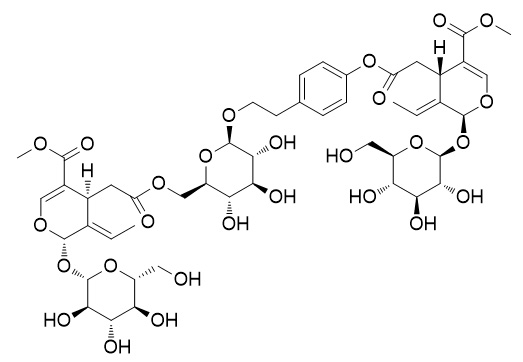 GL3 encodes a bHLH protein that regulates trichome development in arabidopsis through interaction with GL1 and TTG1.
Inquire / Order: manager@chemfaces.com
Technical Inquiries: service@chemfaces.com
Tel: +86-27-84237783
Fax: +86-27-84254680

Address:
1 Building, No. 83, CheCheng Rd., Wuhan Economic and Technological Development Zone, Wuhan, Hubei 430056, PRC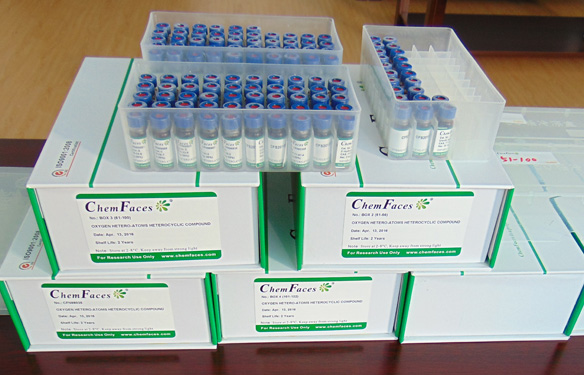 Providing storage is as stated on the product vial and the vial is kept tightly sealed, the product can be stored for up to
24 months(2-8C)
.
Wherever possible, you should prepare and use solutions on the same day. However, if you need to make up stock solutions in advance, we recommend that you store the solution as aliquots in tightly sealed vials at -20C. Generally, these will be useable for up to two weeks. Before use, and prior to opening the vial we recommend that you allow your product to equilibrate to room temperature for at least 1 hour.
Need more advice on solubility, usage and handling? Please email to: service@chemfaces.com
The packaging of the product may have turned upside down during transportation, resulting in the natural compounds adhering to the neck or cap of the vial. take the vial out of its packaging and gently shake to let the compounds fall to the bottom of the vial. for liquid products, centrifuge at 200-500 RPM to gather the liquid at the bottom of the vial. try to avoid loss or contamination during handling.
J. of Med. Plant Research.2013, 90-151
Front Pharmacol.2019, 10:1355
Chem Biol Interact.2019, 315:108910
J Sep Sci.2020, 201901140
J Pharm Biomed Anal.2019, 164:119-127
Antiviral Res.2013, 98(3):386-93
Industrial Crops and Products2017, 95:286-295
Molecules.2016, 21(10)
Srinagarind Medical Journal2019, 34(1)
Korean J. of Food Sci. and Tech2016, 172-177
Plant Physiol. 2007 Nov;145(3):736-46.
Participation of the Arabidopsis bHLH factor GL3 in trichome initiation regulatory events.[Pubmed:
17885086
]
The development of trichomes (leaf hairs) from pluripotent epidermal cells in Arabidopsis (Arabidopsis thaliana) provides a powerful system to investigate the regulatory motifs involved in plant cell differentiation.
METHODS AND RESULTS:
We show here that trichome initiation is triggered within 4 h of the induction of the GLABRA3 (GL3) basic helix-loop-helix transcription factor. Within this developmental window, GL3 binds to the promoters of at least three genes previously implicated in the development and patterning of trichomes (GL2, CAPRICE, and ENHANCER OF TRIPTYCHON AND CAPRICE1) and activates their transcription. The in vivo binding of GL3 to the promoters of these genes requires the presence of the R2R3-MYB factor GL1, supporting a model in which a GL3-GL1 complex is part of the trichome initiation enhanceosome. In contrast, GL3 is recruited to its own promoter in a GL1-independent manner, and this results in decreased GL3 expression, suggesting the presence of a GL3 negative autoregulatory loop. In support of genetic analyses indicating that ENHANCER OF GL3 (EGL3) is partially redundant with GL3, we show that EGL3 shares some direct targets with GL3. However, our results suggest that GL3 and EGL3 work independently of each other.
CONCLUSIONS:
Taken together, our results provide a regulatory framework to understand early events of epidermal cell differentiation.
Genetics. 2000 Nov;156(3):1349-62.
GL3 encodes a bHLH protein that regulates trichome development in arabidopsis through interaction with GL1 and TTG1.[Pubmed:
11063707
]
Arabidopsis trichome development and differentiation is a well-studied model for plant cell-fate determination and morphogenesis.
METHODS AND RESULTS:
Mutations in TRANSPARENT TESTA GLABRA1 (TTG1) result in several pleiotropic defects including an almost complete lack of trichomes. The complex phenotype caused by ttg1 mutations is suppressed by ectopic expression of the maize anthocyanin regulator R. Here it is demonstrated that the Arabidopsis trichome development locus GLABRA3 (GL3) encodes an R homolog. GL3 and GLABRA1 (GL1) interact when overexpressed together in plants. Yeast two-hybrid assays indicate that GL3 participates in physical interactions with GL1, TTG1, and itself, but that GL1 and TTG1 do not interact.
CONCLUSIONS:
These data suggest a reiterated combinatorial model for the differential regulation of such diverse developmental pathways as trichome cell-fate determination, root hair spacing, and anthocyanin secondary metabolism.